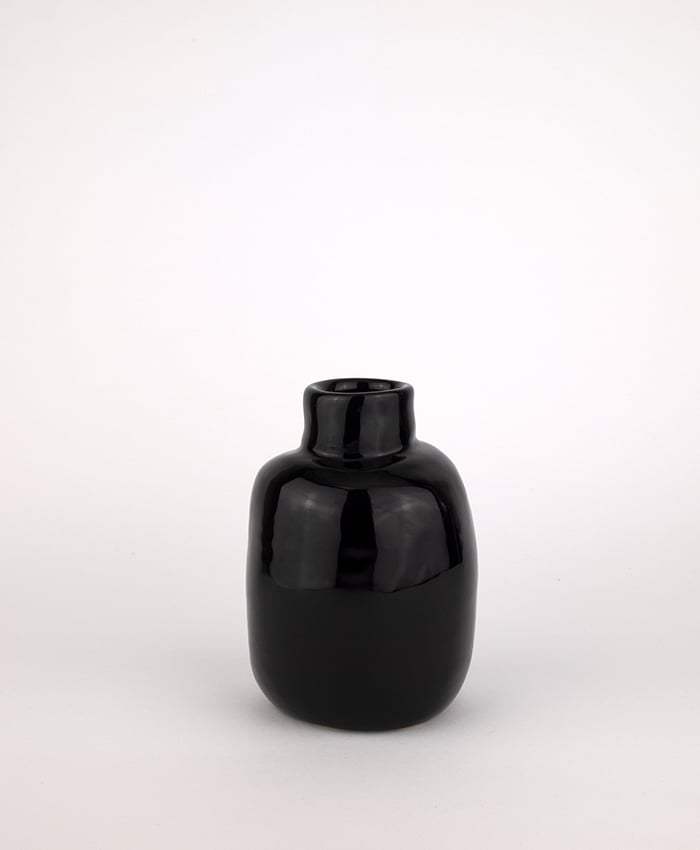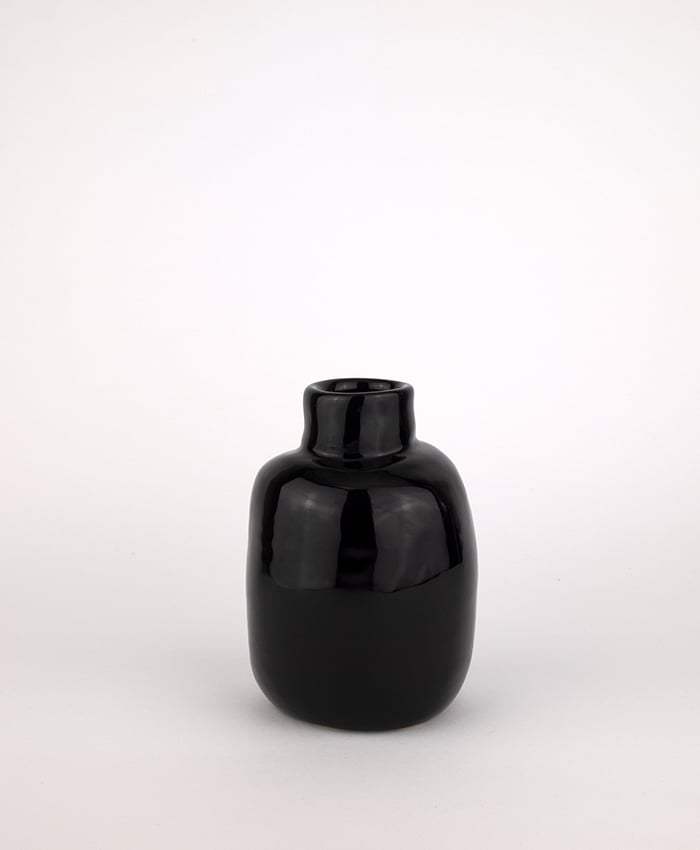 Black Bottle Vases
$75.00
A very serious glossy black glaze over a sweet lumpy form.
Made by hand using the coiling technique, bisque fired, glazed and fired again. Although I try to replicate, each piece will be its own unique self!
13cm x 9cm x 9cm each
Opening 3.5cm, base 7cm
Clear glazed bottom makes it water tight.
Earthenware body.
Hand wash with care.
I hope you enjoy this bottle as much I have enjoyed making it!